Reserve 2024 GMC Hummer EV for Sale at Jimmy Britt Chevrolet GMC

The 2024 Hummer. The World's First All-Electric Supertruck.
Thanks to its all-electric performance and incredible capabilities, the 2024 GMC HUMMER EV is unlike any truck we've ever seen. The new GMC HUMMER EV interior is as comfortable and connected as they come, offering a plethora of infotainment options and design elements sure to capture your attention. Plus, the 2024 HUMMER EV range is more than impressive, too, so you can take on Georgia highways, byways and everywhere in between with newfound excitement. Visit our
GMC dealership near Athens, GA
, to learn more about the 2024 HUMMER EV range, specs and more, then reserve a new GMC HUMMER EV with us!
Upcoming GMC HUMMER EV Trims
| Hummer EV Edition 1 (2021) | Hummer EV3X (2022) | Hummer EV2X (2023) | Hummer EV2 (2024) |
| --- | --- | --- | --- |
| $112,595 | $99,995 | $89,995 | $79,995 |
| 0-to-60 mph in approximately 3 seconds | Torque Vectoring | Adaptive Ride Control | Super Cruise™ Driver Assistance |
| 350-mile range | HD Surround Vision | 800-Volt DC Fast Charger Capable | Infinity Roof |
| 1,000 horsepower | Extract Mode | CrabWalk Driving Mode | Adrenaline Mode |
| 11,500 pound-feet of torque | Adaptive Air Suspension | 7,400 pound-feet of torque | MultiPro™ Tailgate |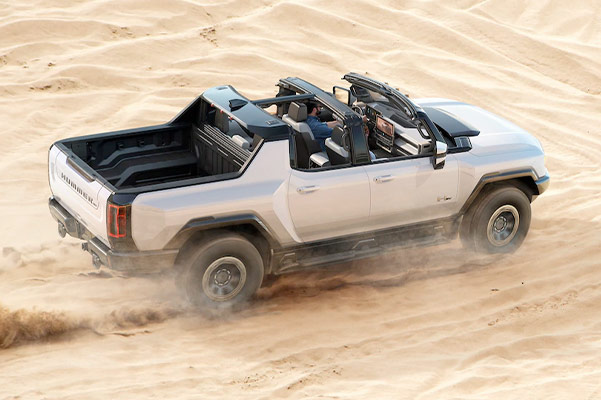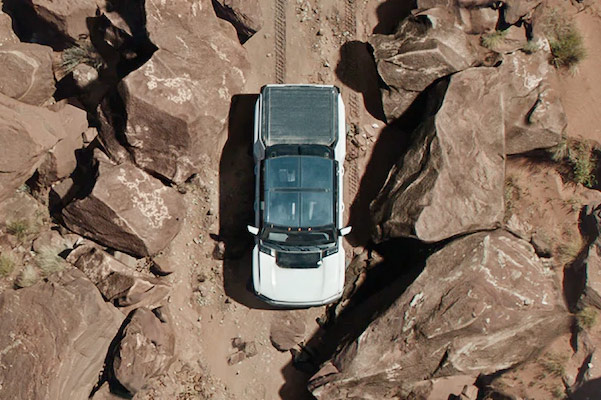 HUMMER EV Range & Efficiency
Set off for new horizons from the driver's seat of the incredible GMC HUMMER EV, for sale in GA. The HUMMER EV Edition 1 range reaches up to 350 miles, allowing Georgia GMC fans to travel farther and for longer. What's more, the HUMMER EV truck is equipped with three motors that generate up to 1,000 horsepower and 11,500 pound-feet of torque combined without any fuel, and you'll have access to all-wheel drive capabilities as you take on uncharted terrain. Other 2024 HUMMER EV specs include:
One-Pedal Driving
Regen on Demand™ steering-wheel paddle
800-Volt DC Fast Charger Capability
e4WD propulsion system with Torque Vectoring
Ultium 24-module battery system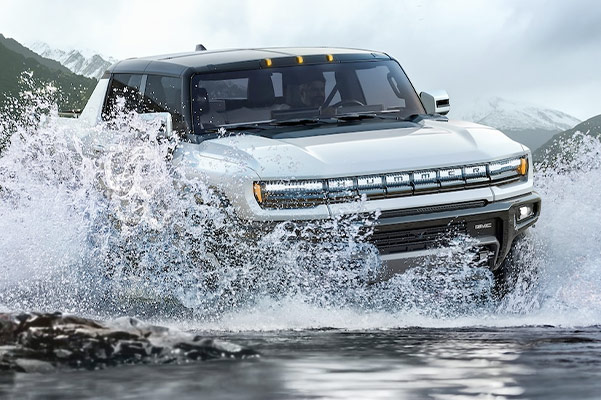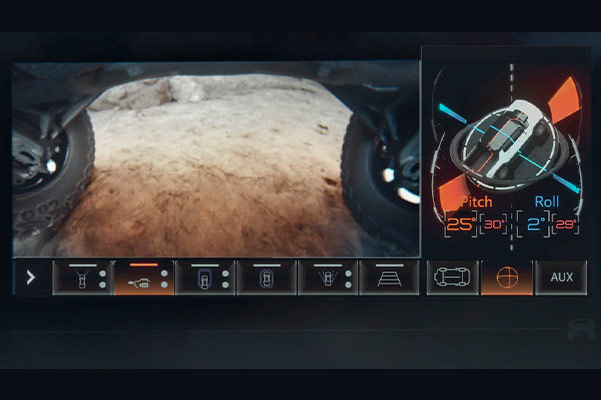 2024 GMC HUMMER EV Performance & Safety
Finance a new GMC HUMMER EV in Greensboro, GA, to experience this one-of-a-kind truck's advanced performance and safety features. The 2024 HUMMER EV Edition 1 comes with the Watts to Freedom driving mode, which lowers the truck's center of gravity to enhance its aerodynamic design and allow it to accelerate from 0-to-60 mph in just three seconds. You'll also have the latest version of Super Cruise™ at your fingertips when you buy a HUMMER EV near Athens, GA. This driver-assistive technology allows for hands-free driving and automatic lane changing on compatible roads. More GMC HUMMER EV specs and performance features include:
Adaptive Ride Control
Adaptive Air Suspension with segment-leading Extract Mode capability
4 Wheel Steer with CrabWalk diagonal driving mode
Extreme Off-Road Package
Adrenaline Mode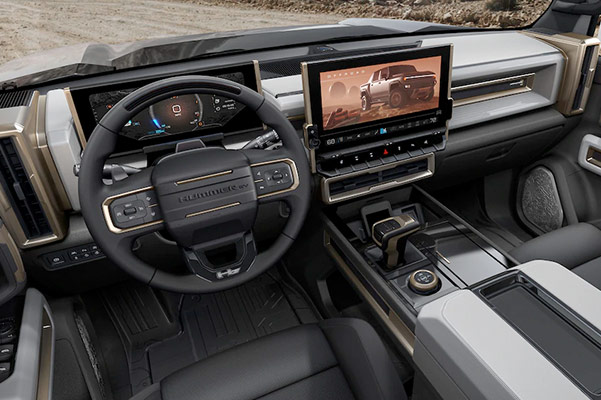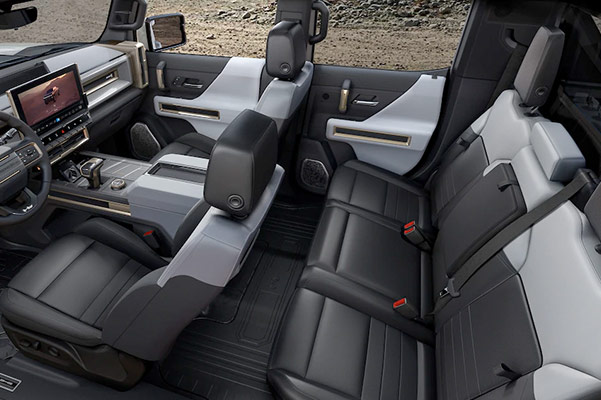 2024 HUMMER EV Interior & Design
Designed to stand out from the pack, the 2024 HUMMER EV interior offers plenty for Georgia GMC fans to be impressed by. The industry-leading Infinity Roof has removable Transparent Sky Panels that can easily be stowed in the "frunk" when you embark on open-air drives. The 2024 HUMMER EV, for sale in Greensboro, GA, also comes with a power Rear Drop Glass and tonneau cover, which help transform the HUMMER EV configurations to convertible mode. Other HUMMER EV design and interior elements include:
BOSE® 14-speaker audio system
12.3-inch Driver Information Center display
13.4-inch customizable touchscreen
Six-Function GMC MultiPro™ Tailgate
UltraVision with HD Surround Vision and up to 18 camera views
Jimmy Britt Chevrolet GMC
Local Car Dealership Selling New GMC and Used Cars
Serving:
Greensboro, GA &
Athens, GA
Local Phone:
(706) 453-2500
Directions to Jimmy Britt Chevrolet GMC
1011 Town Creek Blvd
,
Greensboro
,
GA
30642
The Future of Off-Roading: Unveiling the HUMMER EV Series
The HUMMER EV lineup, featuring the 2024 HUMMER EV Pickup and the 2024 HUMMER EV SUT, sets a new standard in electric off-road performance and cutting-edge technology. We included the most pressing inquiries from our dedicated HUMMER EV community, giving you the insights needed while shopping for a new Hummer at Jimmy Britt Chevrolet GMC. See more Hummer EV specs. 
What Does "HUMMER EV" Mean for GMC?
The HUMMER EV is more than just a name; it's a symbol of GMC's commitment to a sustainable future. As the inaugural all-electric model in GMC's lineup, it's powered by General Motors' innovative Ultium battery system. The HUMMER EV seamlessly blends its iconic heritage with GMC's long-standing expertise in truck manufacturing.
When will the Hummer be available for sale?
The HUMMER EV Pickup started production in Fall 2021, followed by the HUMMER EV SUV beginning in 2023. Both models will be assembled at GM's Factory ZERO in Detroit-Hamtramck, a facility that has undergone a $2.2 billion transformation to focus exclusively on electric vehicle production.
What is Torque Vectoring?
Torque vectoring technology allows for dynamic torque distribution to individual wheels, enhancing both traction and maneuverability. This is particularly useful in challenging road conditions and for spirited driving.
What are the body panel made out of? ?
All exterior panels are made of steel, except for the tailgate. Each Sky Panel weighs approximately 15 pounds.
What are the available interior colors?
The interior will feature Lunar Horizon and Lunar Shadow color schemes.
Lunar Horizon with Jet Black and Light Grey seating and Tech Bronze accents. Standard Edition 1 Pickup (will be available on other models).
Lunar Shadow with Jet Black and Taupe seating and Tech Bronze accents. Standard Edition 1 SUV (will be available on other models).
Why is there Power Differences in the HUMMER EV Pickup and SUV?
The HUMMER EV Pickup boasts a 1,000 HP output, while the SUV version offers 830 HP. This difference can be attributed to the Pickup's extended wheelbase, which accommodates a more substantial battery. The larger battery has a higher energy storage capacity, thereby leading to the increased horsepower in the Pickup model compared to the SUV.
How long will it take to charge a Hummer??
The time it takes to charge your HUMMER EV will differ based on the charger type and the vehicle's specifications. The charging options are categorized into three levels:
Level 1 Charging (120V): This option provides up to 2 miles of driving range per hour. Specifically, an 8-amp outlet yields 1.4 miles, while a 12-amp outlet delivers 2.1 miles.

AC Level 2 Charging (240V): This level can offer up to 17 miles of range per hour. The range varies with the amperage—32 amps provide 11.5 miles, and 48 amps offer 17 miles. The range also fluctuates based on the charger's power output, ranging from 3kW to 19kW.

DC Fast Charging: This rapid charging option can replenish 60 to 100 miles of range in just 10 minutes. The range rate is subject to the charger's power capacity, which can vary from 24kW to 350kW.
What Charging Equipment is Included? Is an 11.5kW Charger Included?
Every HUMMER EV is equipped with a standard dual-level charging cord that supports 1.4kW and 7.7kW charging capacities. Additionally, customers who purchase the HUMMER EV Edition 1 will receive a Level 2 home charging station with an 11.5kW capacity.
This will be shipped by GMC one to two months prior to vehicle delivery. It's important to note that the installation costs for the home charging station will be the responsibility of the customer, who can choose a local technician for the job. The brand of the charger has not been disclosed.
What Steps Can Be Taken to Shift the Vehicle into Neutral if the Batteries Are Depleted? Is Power Required for the Electronic Shifter?
If both the 12V and the main EV batteries are fully depleted, shifting the vehicle into neutral will not be possible. However, if only the 12V battery is drained while the main EV battery retains charge, you can "jumpstart" the vehicle in a manner similar to traditional vehicles. This will recharge the 12V battery sufficiently to allow you to move the vehicle out of park using the electronic shifter.
What is the Starting Price or MSRP for the HUMMER EV?
The initial Manufacturer's Suggested Retail Price (MSRP) for the HUMMER EV varies depending on the chosen trim level. For a comprehensive breakdown of pricing across different trims, please consult the GMC HUMMER EV trim specifications in the table above.. Note that the listed MSRP does not include additional costs such as taxes, title, license, dealer fees, or optional add-ons.
Will Accessories Be Available?
A wide array of specialized accessories is available for both the HUMMER EV Pickup and SUV models. These range from off-road lighting solutions to spare tire holders, providing a variety of options that you'll want to consider for your new vehicle. Please ask your sales consultant for more information on the availbility.
What are Rock Protectors and Assist Step
Designed for the adventurous at heart, the Rock Protectors with Assist Steps are engineered to withstand the rigors of off-roading while also serving as convenient assist steps. These robust, stainless-steel structures can support up to half of the vehicle's weight vertically and 20% laterally.
What is the eLocker Differential?
eLockers are electronic differentials that ensure consistent wheel speed across the axle, providing superior traction in challenging terrains. In the HUMMER EV, this is achieved through precise motor control.
Is the HUMMER EV Truly Off-Road Worthy?
Absolutely. With up to 15.9 inches of ground clearance in Extract Mode, the HUMMER EV is engineered for off-road mastery. And you are going to love every second of it! 
Can I adjust the height of the hood?
The hood's opening angle can be manually adjusted and saved. In case of a power outage, a manual hood release cable is conveniently located near the driver's knee
What is the total horsepower of the Hummer EV Pickup?
The HUMMER EV Pickup Edition 1 offers a GM-estimated 1,000 hp and a GM-estimated 11,500 lb-ft. of torque.
What is the Motor Configuration for the HUMMER EV?
The HUMMER EV will be available with either a two-motor or a three-motor e4WD drive system, depending on the selected trim level. 
What Kind of Charging Cable is Included with the HUMMER EV?
The HUMMER EV comes standard with a versatile dual-level charging cord. This cord is designed to accommodate both Level 1 (120V) and Level 2 (240V) charging options.
How Does Cold Weather Affect the Battery Range of the HUMMER EV?
The battery range in cold conditions can fluctuate significantly due to various factors such as ambient temperature, the temperature of the HUMMER EV's internal components, energy consumption, and driving behavior. Therefore, it's not advisable to provide a generalized figure for cold-weather range.
Is GMC Collaborating with QMerit for Charger Installation Services?
Yes, GMC has partnered with QMerit for charger installation. Customers will receive QMerit's contact information and can opt to utilize their services for charger installation if they wish.
does te Hummer have voice-control features?
Yes! You can say "OK Google" to change the interior temperature controls andyou can also turn on the rear defroster. 
Is there a new Hummer mobile app or will I be able to use myGMC app?
The Hummer EV will be connected through the myGMC Mobile App for even more convenience features and functions. 
search by model, color, options, or anything else...